You're now a member of Kaneva--your online canvas to showcase and share your passions, interests and talents with the world.
A confirmation email from noreply@kaneva.com will be sent to the email address you provided. Please read the email and follow the instructions to fully activate your account. [Info]

Now, in three easy steps, here's how to create your feature-rich Kaneva Profile:

With your cool theme and layout set, upload your media--video, music, photos and even Flash games--to put everything on display and get known (and Raved) at Kaneva. You'll be amazed at what you can do to your Profile (see some of favorite profiles below).
Step Three:
Upload Your Media ... Get Raved!


Step One:
Pick a Cool Theme (or Create Your Own)
Start by selecting a Profile design that perfectly expresses your personality or interests. Choose one of nearly twenty themes -- Anime, Extreme Sports, Grunge, Fantasy, Living Large and more.

Step Two:
Drag and Drop Your Layout
Want to show-off your favorite videos, music downloads, photos and top it all off with a Blog? With our drag-and-drop tools you can layout out a rich multi-page Profile that will be the envy of your friends.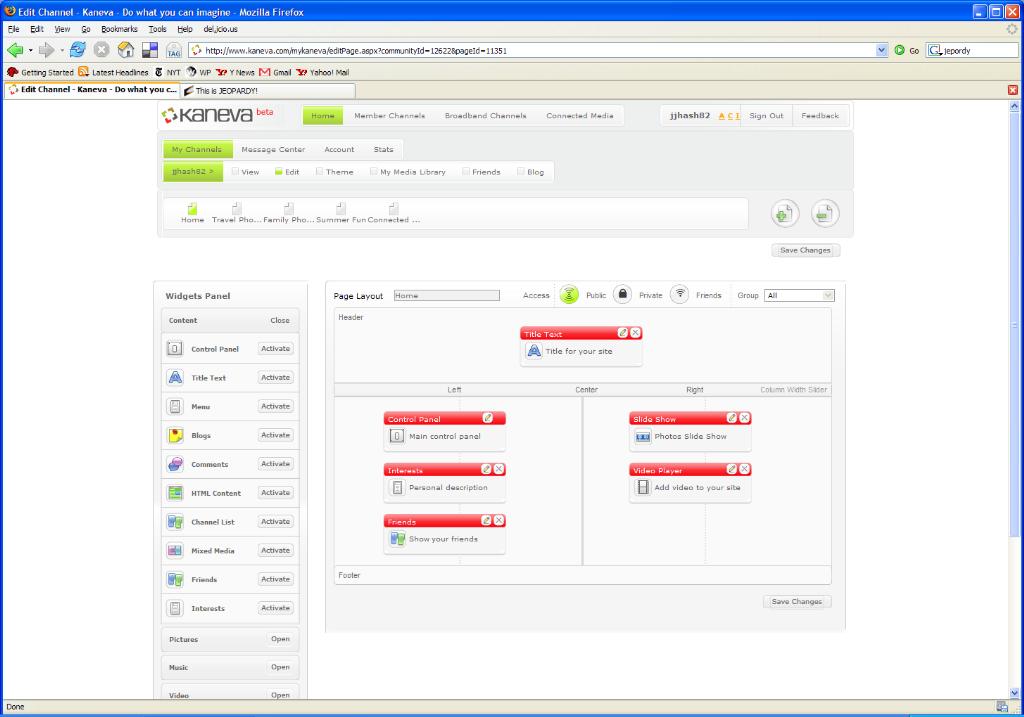 Create Your Profile Now >>>


People Profiles: Imagine What You Can Do



(You can pick another one at anytime)


About Kaneva | Help Center | Member Guidelines | Policies | Contact Us

copyright © 2006 Kaneva, Inc. version 1.5.0.134